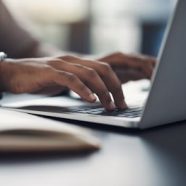 Work With Me
Hello and Welcome to my blog!
I'm open to working with any brand I feel is relevant to my blog in terms of beauty, lifestyle and home & interiors posts. I can offer sponsored posts, competitions, social media posts and shares, as well as much more. I have collaborated with many wonderful brands over the last four years, and I would love to hear from you to discuss working together. My media kit including full stats and rate card is available on request. Please feel free to email me at [email protected].
PR Samples and Gifted Items
Items marked with a * are PR samples / gifted items. Alternatively this will be mentioned in or at the bottom of the post. All opinions and views are my own. I will always provide my honest opinion when writing about a product. I welcome products, samples and gifts – please note these are received under consideration only, and inclusion in a blog post is not guaranteed unless an agreement has been arranged prior to receipt. Please note I also include affiliate links in my posts.