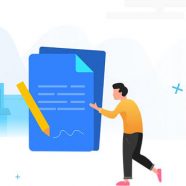 Terms
Welcome to the website of www.bowerbotanicals.com (hereinafter "We", "Us", "Our"). We thank You (any visitor to Our web site and hereinafter "You" or "Your") for visiting Our site and considering Our products and services.
By using Our website You irrevocably agree and acknowledge that you have read,  understood, and agree to be bound by the terms and conditions of Our website. You hereby agree to the terms and conditions of this Terms of Service (hereinafter  "Agreement") which, along with the consideration of the mutual promises You and We  make to each other, then becomes a binding contract between You and Us. Please do  not use this Site if You disagree with any part of the Agreement.
ELECTRONIC CONSENT
These terms and conditions apply to all transactions made on or through this Website.  This Agreement is intended to be governed by the Electronic Signatures in Global and  National Commerce Act. You manifest Your agreement to the terms and conditions in  this document by any act demonstrating Your assent thereto, by merely accessing the  Website, whether you have read these terms or not.
In addition, you consent to receive electronic communications from Us relating to Your  account. You agree that any notices, agreements, disclosures, or other communications  that We send to you electronically will satisfy any legal communication requirements,  including that such communications be in writing. You should maintain copies of  electronic communications by printing a paper copy or saving an electronic copy. You  also consent to receive certain other communications from Us, such as newsletters  special offers, promotional announcements, and customer surveys via email or other  methods.
WHY BOWER BOTANICALS IS RELEVANT
Bower Botanicals is a richly informative resource by and for skincare enthusiasts.  No ingredient is too complex, no botany or chemistry too confusing, for us to  demystify and explain in minute detail.
Our goal is to provide you with accurate reviews that take a deeper look into  ingredients, formulation, cost, and consumer opinion to make it a little bit easier for  you to decide what products are best to address your needs.
AFFILIATIONS
Bower Botanicals strives to provide you with accurate, detailed, and helpful information. Please know, though, that this site is affiliated with both Bower Botanicals, whose products are among those we review and rank. Those affiliations may affect the site's rankings and reviews.
USER NAME AND PASSWORDS
You hereby agree that You are responsible for all actions taken under Your User Name and Password. Please remember it is Your responsibility to keep this data secure and  You hereby agree that We are not liable for any loss or damage arising from Your failure to keep Your password secure. Further, You agree to immediately notify Us of  any unauthorized use of Your password or any breach of security.
WEBSITE USE IS LIMITED TO ADULTS
We do not intentionally collect Personal Information from children who are younger than  the age majority in Your jurisdiction.
USING GOOD CITIZENSHIP ON THE WEB
You understand and agree that You will not Use Our website to: Post, upload or  transmit any content that is patently offensive, vulgar, unlawful, threatening, defamatory,  abusive, tortuous, obscene, libelous, illegal, hateful, harmful, harasses or advocates  harassment of another person, invasive of another person's privacy, exploitive of people  in a sexual or violent manner, racially, ethnically or otherwise objectionable or promotes  racism, bigotry, hatred or physical harm of any kind against any group or individual; or
impersonate another person; or stalk or otherwise harass another; or harm a minor in  any way; or promote commercial activities and/or sales such as contests, sweepstakes,  barter, or advertising except as provided by the functionality of the site; or post, upload  or transmit any unsolicited or unauthorized advertising, promotional materials, junk mail,  spam, unsolicited mass mailing, chain letters, or pyramid schemes; or promote an illegal  or unauthorized copy of another person's copyrighted work; or upload, post, transmit or  otherwise make available any material that contains software viruses or any other  computer code, files or programs designed to interrupt, destroy or limit the functionality  of any computer software or hardware or telecommunications equipment: or use  software that automatically creates user identities: or intentionally or unintentionally  violate any applicable local, state, national or international law; or post inaccurate or  misleading information; or solicit money from any poster.
You understand and agree that You are solely responsible for Your interactions with  other visitors and that We reserve the right, but have no obligation, to monitor disputes  between You and other visitors. Finally, We may delete data and posts which violate  this Agreement; or delete data for any reason or for no reason based on Our sole  discretion.
DIGITAL MILLENNIUM COPYRIGHT ACT
As provided for in the Digital Millennium Copyright Act; if You feel any content on this  website violates Your copyrights, please contact by email or regular U.S. mail with the following information:
A physical or electronic signature of a person authorized to act on behalf of the owner of  an exclusive right that is allegedly infringed.
Identification of the copyrighted work claimed to have been infringed, or if multiple  copyrighted works at a single online site are covered by a single notification, a  representative list of such works at that site.
Identification of the material that is claimed to be infringing or to be the subject of  infringing activity and that is to be removed or access to which is to be disabled,  and information reasonably sufficient to permit the service provider to locate the  material.
Information reasonably sufficient to permit the service provider to contact You,  such as an address, telephone number, and, if available, an electronic mail  address at which You may be contacted.
A statement that You have a good faith belief that use of the material in the  manner complained of is not authorized by the copyright owner, its agent, or the  law.
A statement that the information in the notification is accurate, and under penalty  of perjury, that You are authorized to act on behalf of the owner of an exclusive  right that is allegedly infringed.
Once We have received Your complaint We will:
Remove or disable the identified infringing material (but maintain a copy for later  use);
Promptly notify the subscriber with a copy to the complaining party that We have  removed or disabled access to the material; and
We will inform the subscriber that they may submit a counter-notification  regarding the claimed infringing material.
Counter Notification – To be effective under this subsection, a counter notification must  be a written communication provided to the service provider's designated agent by  email or regular U.S. mail that includes substantially the following:
A physical or electronic signature of the subscriber.
Identification of the material that has been removed or to which access has been  disabled and the location at which the material appeared before it was removed  or access to it was disabled.
A statement under penalty of perjury that the subscriber has a good faith belief  that the material was removed or disabled as a result of a mistake or  misidentification of the material to be removed or disabled.
The subscriber's name, address, and telephone number, and a statement that  the subscriber consents to the jurisdiction of the Federal District Court for the  judicial district in which the subscriber's address is located, or if the subscriber's  address is outside of the United States, for any judicial district in which the  service provider may be found, and that the subscriber will accept service of  process from the person who provided the counter-notification or an agent of  such person.
Upon receipt of a counter-notification We will promptly provide the complaining party  with a copy of the counter-notification, and inform that person that We will replace the  removed material and cease disabling access to it not less than 10, nor more than 14,  business days following receipt of the counter-notice, unless Our designated agent first  receives notice from the person who submitted the notification that such person has  filed an action seeking a court order to restrain the subscriber from engaging in  infringing activity relating to the material on the service provider's system or network.
TRADEMARKS
We hereby claim Bower Botanicals TM, and www.bowerbotanicals.com TM to be trademarks of  Our Company.
All trademarks, logos, service marks, and trade names are proprietary to Us. All of the  brands and product names cited herein are trademarks. Further, product and company  names mentioned herein may be trademarks or trade names of their respective owners.  Your access to the Website should not be construed as granting, by implication,  estoppel, or otherwise, any license or right to use any marks appearing on Our website  without the prior written consent of Us or the third-party owner thereof.
COPYRIGHT
All content included on Our website, such as text, graphics, logos, button icons, images,  audio clips, and software, is the property of Ours and is protected by US and  international copyright laws. The compilation (meaning the collection, arrangement, and  assembly) of all content on www.bowerbotanicals.com is the Our exclusive property and  protected by US and international copyright laws. Any use of such contents, including  the reproduction, modification, distribution, transmission, republication, display, or  performance, of the content of www.bowerbotanicals.com is strictly prohibited.
WARRANTIES
THE MATERIAL DISPLAYED ON THIS WEBSITE IS PROVIDED WITHOUT ANY  GUARANTEES, CONDITIONS, OR WARRANTIES AS TO ITS ACCURACY. THE  INFORMATION DOES NOT CONSTITUTE MEDICAL ADVICE. EVERY EFFORT HAS  BEEN MADE TO ENSURE THE EFFICACY OF OUR PRODUCTS; HOWEVER, THEY  ARE FOR COSMETIC PURPOSES ONLY AND HAVE NOT BEEN APPROVED BY  ANY MEDICAL OR PHARMACEUTICAL LICENSING BODY. IT IS ENTIRELY YOUR  RESPONSIBILITY TO DETERMINE THAT OUR PRODUCTS ARE SUITABLE FOR  YOU AND IT IS NOT OUR RESPONSIBILITY TO DO SO. IF FOR ANY REASON,  YOU ARE CONCERNED ABOUT THE REACTION OF YOUR SKIN TO OUR  PRODUCTS, YOU SHOULD SEEK IMMEDIATE ADVICE FROM A MEDICAL  PROFESSIONAL. 
UNLESS EXPRESSLY STATED TO THE CONTRARY TO THE FULLEST EXTENT  PERMITTED BY LAW WE AND OUR SUPPLIERS, CONTENT PROVIDERS, AND 
ADVERTISERS HEREBY EXPRESSLY EXCLUDE ALL CONDITIONS,  WARRANTIES, AND OTHER TERMS WHICH MIGHT OTHERWISE BE IMPLIED BY  STATUTE, COMMON LAW, OR THE LAW OF EQUITY AND SHALL NOT BE LIABLE  FOR ANY DAMAGES WHATSOEVER, INCLUDING BUT WITHOUT LIMITATION TO  ANY DIRECT, INDIRECT, SPECIAL, CONSEQUENTIAL, PUNITIVE OR INCIDENTAL  DAMAGES, OR DAMAGES FOR LOSS OF USE, PROFITS, DATA OR OTHER  INTANGIBLES, DAMAGE TO GOODWILL OR REPUTATION, OR THE COST OF  PROCUREMENT OF SUBSTITUTE GOODS AND SERVICES, ARISING OUT OF OR  RELATED TO THE USE, INABILITY TO USE, PERFORMANCE OR FAILURES OF  THIS WEBSITE OR THE LINKED SITES AND ANY MATERIALS POSTED  THEREON, IRRESPECTIVE OF WHETHER SUCH DAMAGES WERE  FORESEEABLE OR ARISE IN CONTRACT, TORT, EQUITY, RESTITUTION, BY  STATUTE, AT COMMON LAW OR OTHERWISE, EVEN IF WE HAVE BEEN  ADVISED OF THE POSSIBILITY OF SUCH DAMAGES. 
LIMITATION OF LIABILITY
TO THE MAXIMUM EXTENT LEGALLY PERMITTED, WHETHER OR NOT WE ARE  OR WERE AWARE OR ADVISED OF THE POSSIBILITY OF DAMAGES, AND  WHETHER OR NOT THE LIMITED REMEDIES PROVIDED HEREIN FAIL OF THEIR  ESSENTIAL PURPOSE, OUR AGGREGATE LIABILITY (WHETHER FOR BREACH  OF CONTRACT, TORT, OR ANY OTHER LEGAL THEORY) SHALL IN NO  CIRCUMSTANCES EXCEED THE COST OF OUR PRODUCTS YOU ORDERED.  FURTHER, UNDER NO CIRCUMSTANCES SHALL WE BE LIABLE FOR SPECIAL,  INCIDENTAL, INDIRECT, OR CONSEQUENTIAL DAMAGES, LOST PROFITS, LOST  REVENUE, OR COST OF COVER. OUR PRODUCTS ARE SOLD AND DELIVERED  TO YOU "AS IS" WITH NO WARRANTY WHATSOEVER. EXCEPT AS EXPRESSLY  STATED OTHERWISE IN THIS SECTION, WE MAKE NO EXPRESS WARRANTIES  OR REPRESENTATIONS AND WE DISCLAIM ALL IMPLIED WARRANTIES AND  REPRESENTATIONS, INCLUDING, WITHOUT LIMITATION, THE IMPLIED  WARRANTIES OF MERCHANTABILITY, FITNESS FOR A PARTICULAR PURPOSE,  AND NON-INFRINGEMENT. 
INDEMNIFICATION
You hereby warrant that You will not use the information provided by Us in violation of  any International, Local, State, Federal or International law. Further, You agree to  indemnify, defend, and hold Us harmless, as well as holding harmless Our parents,  subsidiaries, affiliates, officers, directors, employees, agents, and suppliers, and their  respective affiliates, officers, directors, employees, and agents, from any claim, action,  demand, or damage, including reasonable attorney's fees, made by any third party or  governmental agency arising out of or related to Your use of any service offered by Us  or Your violation of this Agreement, including without limitation, claims or suits for libel,  violation of rights of privacy or publicity, interference with property rights, trespass,  violations of International, Local, Federal or State Law, patent infringement or  plagiarism. We may, at Our sole discretion, assume the exclusive defense and control
of any matter subject to indemnification by You. The assumption of such defense or  control by Us, however, shall not excuse any of Your indemnity obligations.
FORCE MAJEURE
We shall not be liable for delays or nonperformance of this Agreement caused by strike,  fire, or accidents, nor shall We be liable for delay or nonperformance caused by lack of  availability of materials, fuel, or utilities or for any other cause beyond Our control.